Alright sports fans, time for a little run down on some recent happenings in the Ghostbuster's community. We'll kick it off with the biggest story revolving around Bill Murray and possible spoilers.
Bill Murray sat down with the UK's Mail Online to talk about Fantastic Mr Fox. Of course Ghostbusters 3 comes up:
I'll come back in Ghostbusters III only if I get to be a ghost. I said to them, 'I'll do it if you kill me off in the first reel.' So now they are going to have me as a ghost in the film.

The first 45 minutes of the original Ghostbusters is some of the funniest stuff ever made. The second one was disappointing, because the special-effects guys took over. I had something like two scenes – and they're the only funny ones in the movie.
Personally I'm taking this news with a grain of salt. This has been a rumor for a long time, and it wouldn't surprise me if Murray was just throwing out curve balls. Plus, what sense does it make for him to be a ghost if he hated the restrictions of the special effects in the second movie. Moving on...
Looking for a kick-ass background for your iPhone, check out some of Glennz artwork. Samples included below:
Lost Gozer costume found in a surplus store of all places. Sounds like they are going to restore it to its original condition. There's a thread on GB Fans following the story.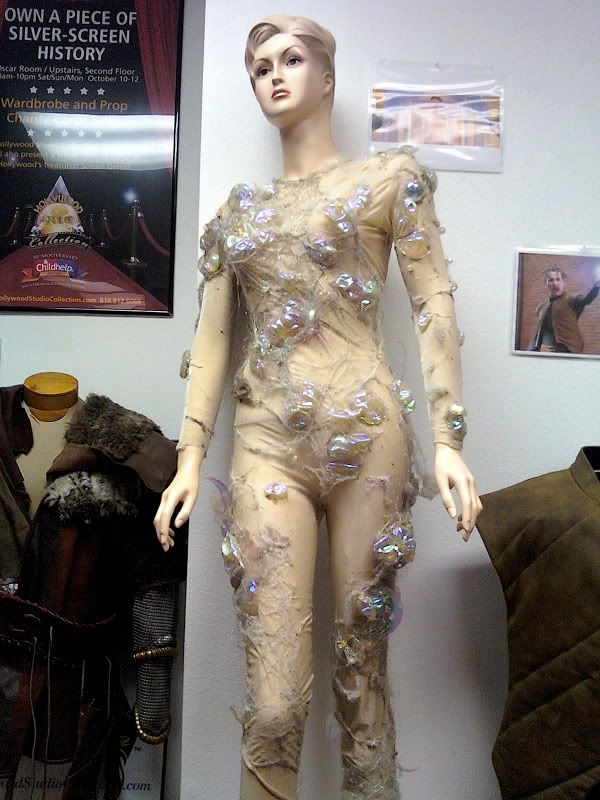 And last but not least, a little fan film by The New Hampshire Ghostbusters. It's got a Proton Pack in it, that means it has to be awesome.
As always, thanks to ProtonCharging.com for their dedication to Ghostbusters fans over the years. They're our news source for the latest on Ghostbusters.
Previous Post: REVIEW: Bioshock 2
Next Post: Christopher Nolan behind Superman Reboot?!
Tags: Ghostbusters , Movies , News